Friday, 11 March 2011
Today has been crazy. Having zero time to eat, I decided to run down to the sushi place on the corner. Trying to be efficient, I had a look at their website to check out the menu while making a call. To my surprise, my little sushi shop believes in email!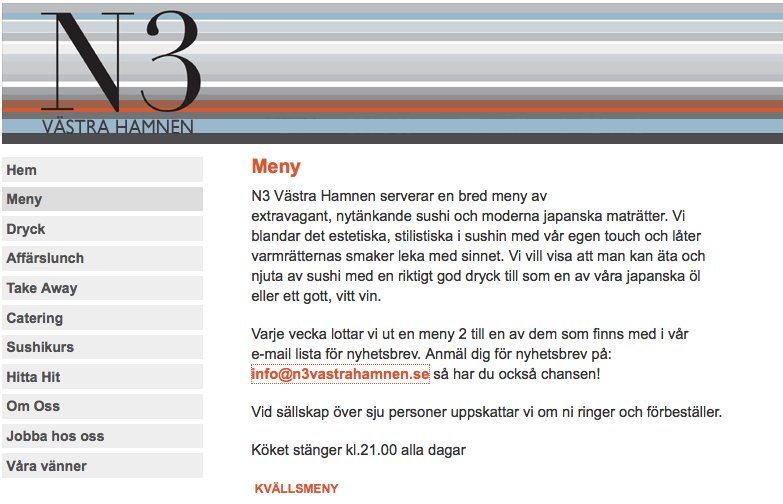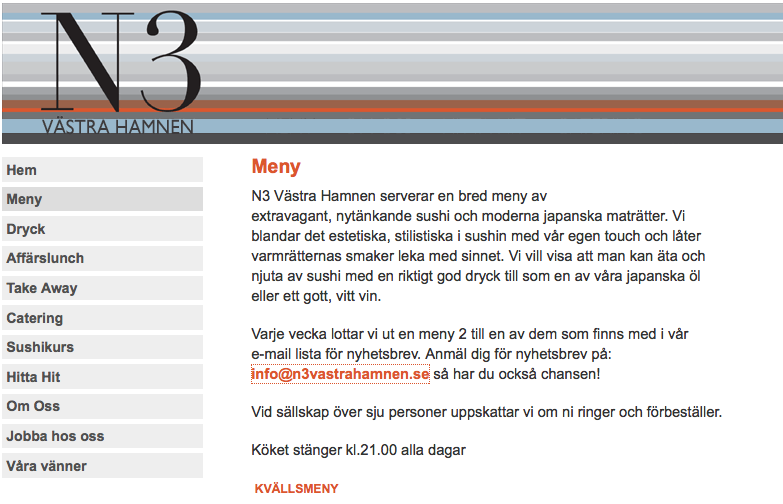 The possibility of a free meal every week is yours…  if you just sign up for their newsletter. Pretty easy, right? (Google Translate if you're not a believer)
They get it – you have to give your subscribers something worth something. It's a privilege to get an email address, and they repay that privilege. The question now is: Why can't the bigger companies get this?
Off to get my free Yakiniku now!
Not really… But it could have been!
Sarah@@@@@