Tuesday, 16 November 2010, 9:02 PM
Here It Is Kids, Facebook's "not so destructive" New Messaging System
So, maybe it wasn't the wild and savage Gmail killing monster we all expected. In fact, Facebook calls it their new "modern messaging system". It's going to combine email, SMS, and IM's all in one simple flow. All of your messages will meet up in this "social inbox", which also keeps the history of all of your conversations. The basic idea is very similar to Google Wave.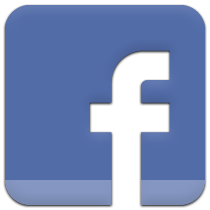 The new "messaging system" is going to integrate with mobile devices, how? Well, there's going to be an update in the iPhone app, which should be coming soon. And whoever wants to nab that new @facebook.com, can.
350 million people use the messaging on Facebook, and 4 billion messages (including chat messages) are sent every day.
In comparison, Gmail has 193.3 million users, Hotmail 361.7 million and 273.1 million on Yahoo Mail.
Source: TechCrunch
It's a pretty interesting system that will eliminate spam, and keep conversations between friends and people you trust on Facebook. But dare we move all of our communication under one single company's control while they plot world domination?