Monday, 11 July 2011, 7:44 PM
Finally Facebook's Got a Send Button for Emails
I've so many times had to copy a link to an article or a funny clip in order to send it to a friend. I usually don't want to show everybody everything I read or see and sometimes I will make sure that some special friend really reads my tip.
Facebook has – of course – understood this. I'd like to show you what me and Christopher discovered some time ago. We were reading this page and noticed a little blue send button: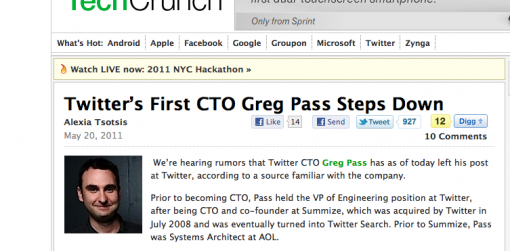 Can you see the "Send"-button between "Like" and "Tweet"? When you click on that button you can email a particular person – or several ones. Also you can mail a group on Facebook, something I will use a lot.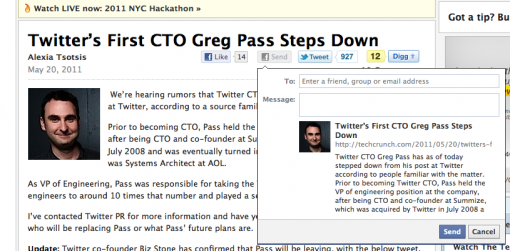 So, how does it look when it reaches the recipient? Well, take a look!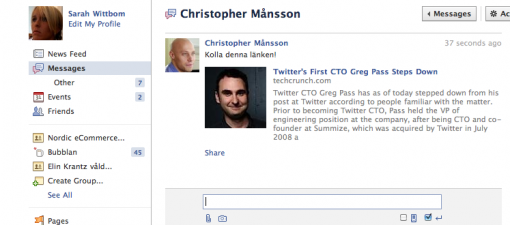 The fact is that you get a higher completion rate when you tip a specific friend than when you tip all your friends on Facebook. So use this refinement with finesse and check out the possibilities it offers. This is absolutely something you should add.
And yes – this is definitely something that offers enormous possibilities of marketing. But don't forget: What you are able to do and what you should do is not the same in this case.