Sunday, 21 November 2010, 12:42 AM
MailChimp + Facebook = More Subscribers
I'm not sure if you know or not, but we have an "I Love Email" Facebook page now. And if you haven't been there yet, you should go there right now, it will change your life. While you're there (which I know you are), look to the right of the Facebook page, you'll see "Email Gallery on Facebook" link. Since we use MailChimp for sending our newsletter, we can use their application on Facebook to get more people to subscribe to our newsletter via Facebook. How?
After some genius tinkering on Christopher's part, we now have this great "Email Signup" tab on our Facebook page… Look!


When you click the tab to sign up for this life changing newsletter, this is what happens: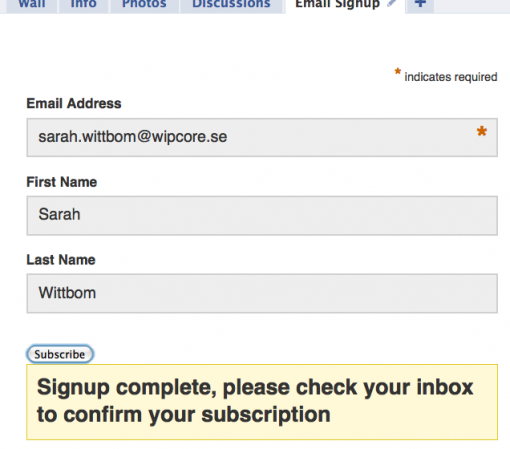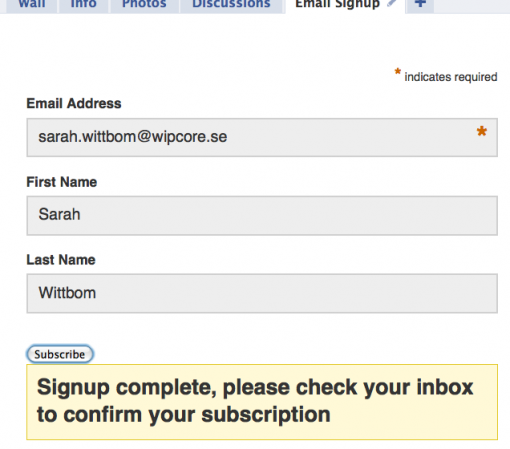 Pretty awesome? Yep. Did I get a confirmation email?
Immediately, my lovelies, this email checks into my inbox!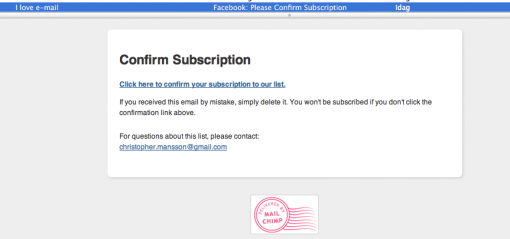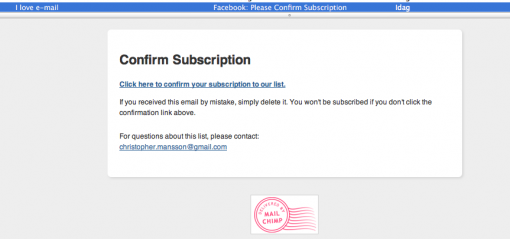 There's one more project for us. Here goes… So if you have a Facebook page for your company, you should be able to add this "Email Signup" tab on your private Facebook account too. This means that all of your friends can sign up for the newsletter on your personal profile page too. Think about it, all of your employees with this on their page, and all of their friends looking at it. Imagine how many subscribers they could rally up. Unfortunately, Facebook, a little over a week ago, made a change so that you can add the function on our private pages, but….the tab doesn't show up… Yet.
We'll keep our eyes peeled and let you know when Facebook fixes this.
If you want to read more from MailChimp about this, there's a blog post here.   A simple solution that could make it much more useful. Any of you lovely readers seen anything similar to this from another email provider?  Don't be shy, let us know in the comments!
Sarah@@@@@