Saturday, 7 July 2012, 8:24 PM
An Example of How to Get E-Mail Addresses for Shorter Campaigns
Here's a neat example of how to get e-mail addresses for a certain purpose or for a specific campaign. In this case it's the e-mail client Sparrow for iPad that is being marketed.
At first they entice you to register by not telling exactly what it's about. But you will be among the first ones to be informed. Note that they write: "Don´t worry, you will not be spammed", just to ensure you that they take care about your e-mail address.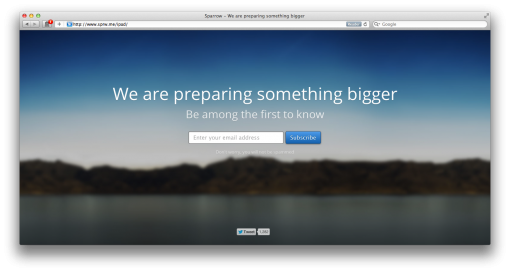 When you have registered, an iPad with an app appears – revealing something you really already knew.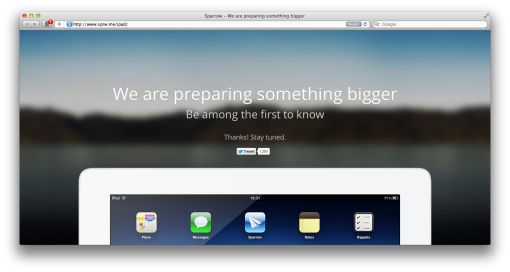 Such a campaign is great fun, I think, it's simple to implement, it's cheap and it´s personal – 'cause our e-mail address is still among the most personal things we have on the Internet.
Maybe something you should try?