Thursday, 20 December 2012, 11:47 PM
The Very Best Campaign!
MacHeist has done it again – the best e-mail campaign!
What they do is to gather a bunch of applications, pack them in an attractive way and sell them at a heavily reduced price during a limited time. For 29 dollars your're offered applications worth 589 dollars (and 25 % of what you pay goes to charity)!
They implement this with the help of gamification and a neat, pretty aggressive e-mail campaign consisting of many e-mail – but the again: you do get a lot for free. Up until the day the package is available you're asked to solve riddles and problems, and in this way you get applications for free.
In every e-mail there's something of value for you.
You may look for a neater and more well-made campaign – but you won't find one!
Check these e-mails and be inspired!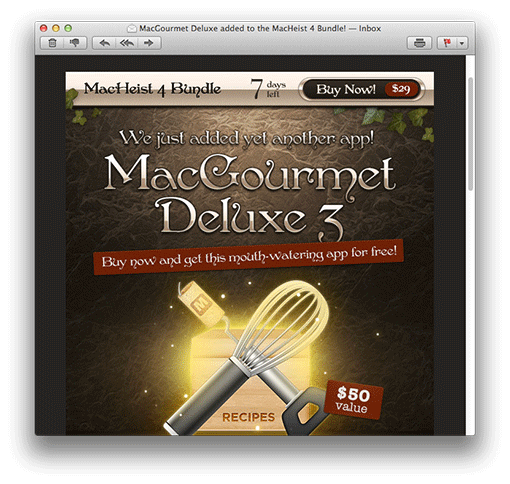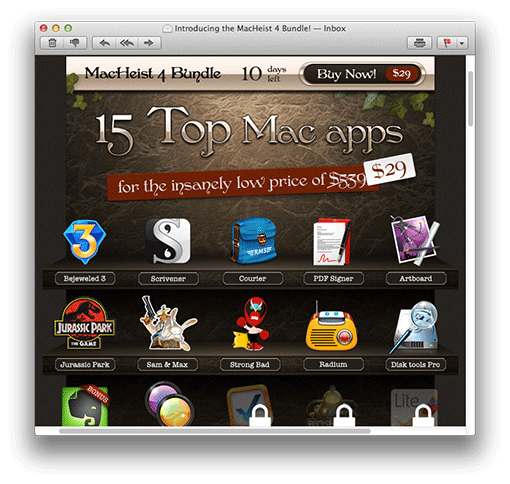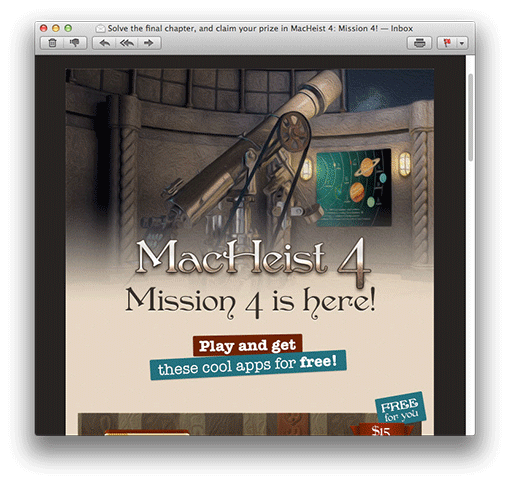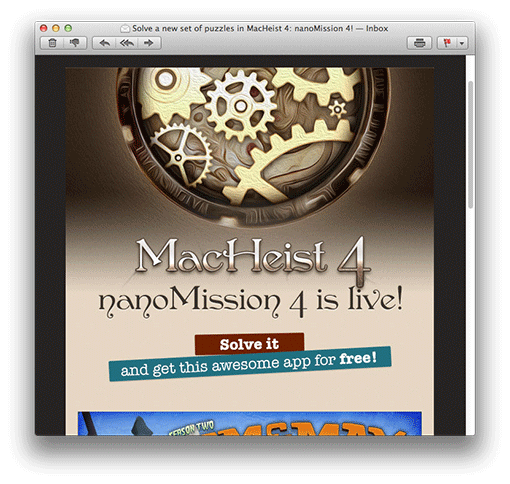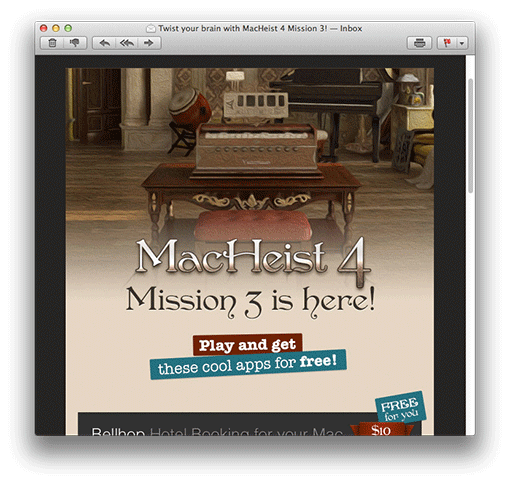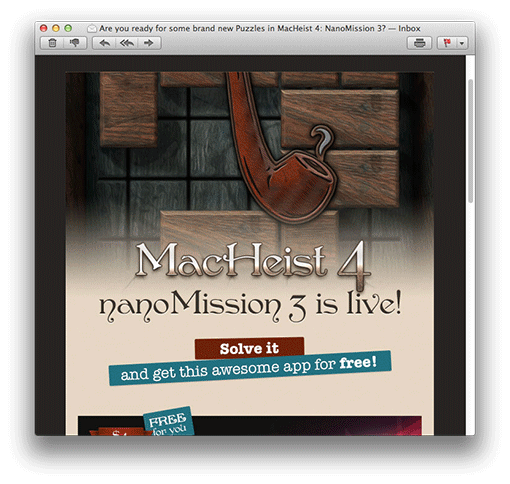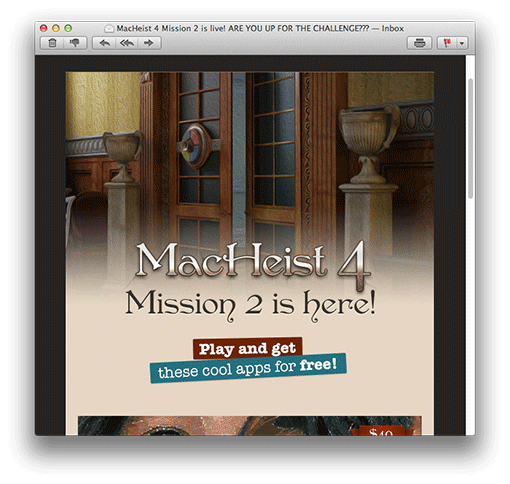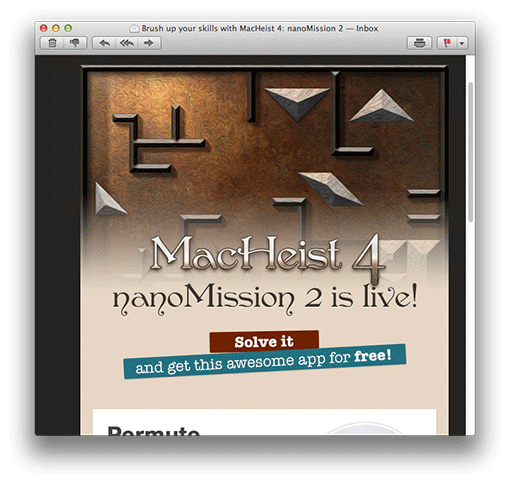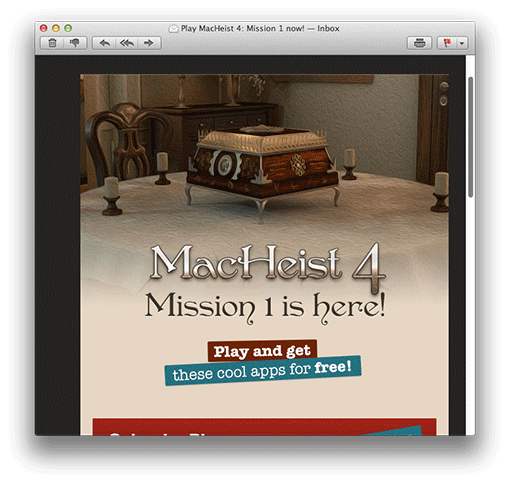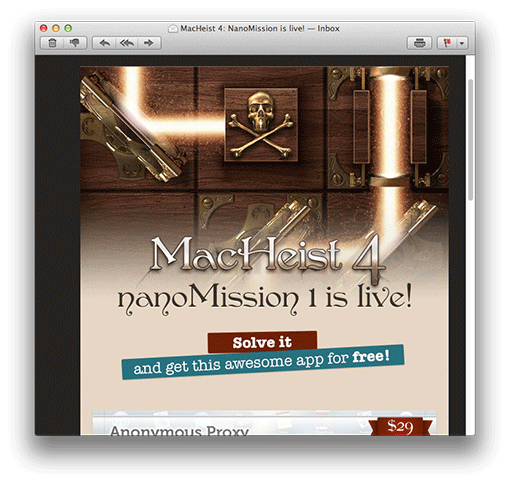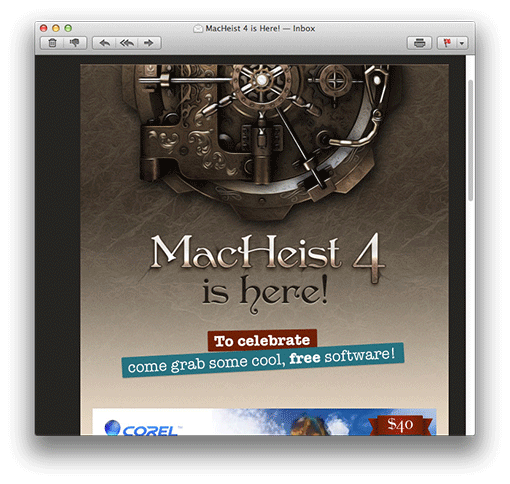 The e-mails above seem to be one single big picture – which wouldn't have been such a great idea since most e-mail clients block pictures – but that is not the case.
If you scroll the e-mail you'll find interesting messages too: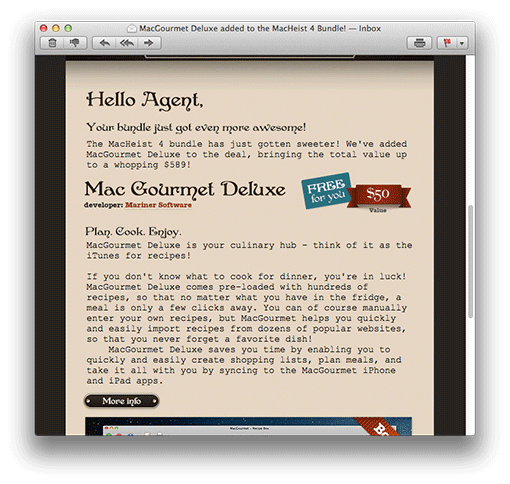 When you visit the web page you'll find the same neat design: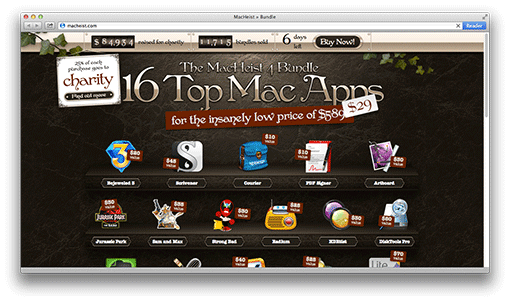 And simultaneously you'll find the same campaign on Facebook and Twitter – of course.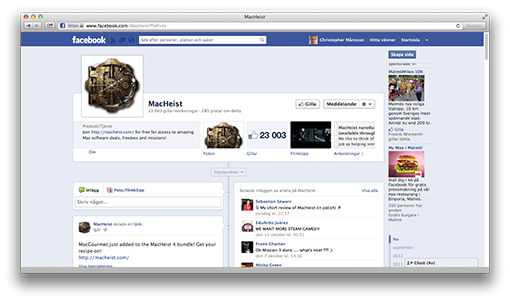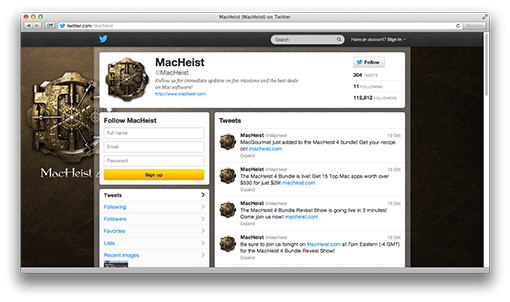 With this campaign MacHeist enhance the customers' interest and give value during a long time before the offer itself turns up. They keep their subscribers engaged and curious. With the help of gamification it becomes a little game and a digital adventure.