Monday, 9 May 2011
It's no secret that the travel industry is struggling with email marketing.  Their opening frequency is in the dumps compared with other businesses – like certain organizations and B2B. But why?
Obviously there are many factors involved, but let me ask you – how many times a year is your average Joe doing concrete planning for traveling? Joe is limited to once or twice a year by time and money – naturally he's not too interested in that travel email. If you remember the early days of email, you'll remember that the travel industry was early in using email marketing – hence why people may be a tad fatigued over travel newsletters. These are just two of the many factors.
Travel newsletters nag way too much about prices, at least that's what I see when I fumble through the letters we get. We'd be more interested in reading their letters if they focused on destinations – things to do, things to see, some inspiration. I found this the other day. It's a blog – Flygstolen.se  – and a very interesting one at that. Even if I'm not planning to travel now, I can get ideas about the future.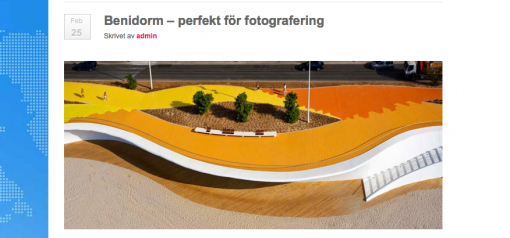 The blog talks to all of us. Which cities are excellent for photography? Should I rent a car in this city? There are articles about great airlines, beautiful hotels, and others services. They do have some offers in the blog itself, but they are definitely not the focus. How about this? Translate this idea into your newsletter and web content. I guarantee you will see a shift in your figures…
Sarah@@@@@