Monday, 11 July 2011, 8:10 AM
To complete our last post about the registration process of a newsletter – here's how to build the unsubscription process. And we work with the idea of "just one click".
The process consists of three steps:
An unsubscribe button in the email
A landing page that confirms the unsubscription
A good bye email
In the letter there is a button, clear and obvious. A click – and it's done! To unsubscribe should be as simple as this.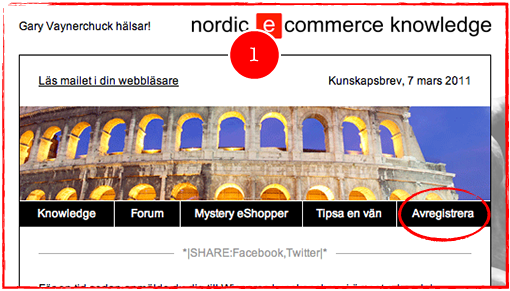 A landing page tells you that you are off the list and that you are very welcome to follow us on Facebook instead, if that is what you prefer.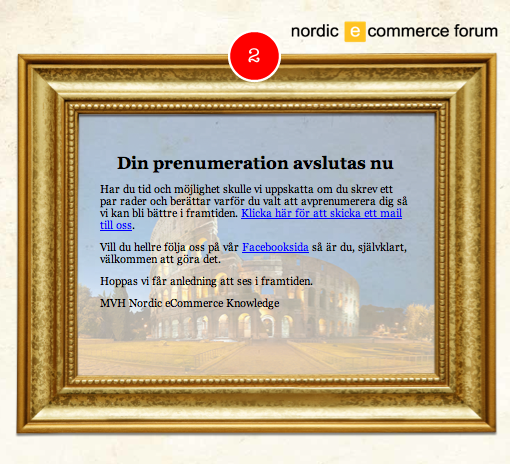 A letter to say good bye is also something to consider – to give you a bad conscience … But also to tell you that your data are deleted from our list.